On Board With... Rick Ramacier
General Manager, County Connection
Rick Ramacier is the General Manager of County Connection (Central Contra Costa Transit Authority), a suburban bus system of 131 fixed-route buses and 55 paratransit vans in the suburban east bay of the San Francisco Bay Area. County Connection has an annual combined ridership of 4.6 million trips and a combined annual operating budget of just over $34 million.
Rick is the Chair of the California Transit Association's State Legislative Committee. He is also the State Legislative Chair for California Association for Coordinated Transportation (CALACT) -- a position he has held by popular demand since 2000. He is currently also a CALACT board member and is a former Chair (2013-2015). In addition, Rick is a member of several American Public Transportation Association (APTA) committees and is the former Chair of APTA's Access Committee.
Rick earned a Master's degree in Public Administration from the Maxwell School of Citizenship and Public Affairs, Syracuse University and holds a B.A. in Political Science and Urban Studies from the University of Wisconsin, River Falls.
---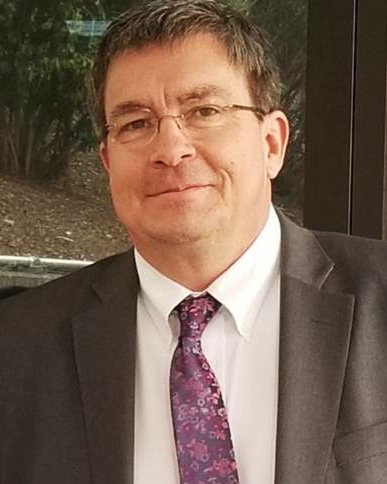 Transit California:
You soon will celebrate 30 years at County Connection. What was your path to a career in public transportation?
Rick Ramacier:
Originally, I was drawn more toward a career in policy development and managing public service in general. After I earned my master of public administration degree from the Maxwell School at Syracuse University, I was looking for a job in local or regional government that would put me on the path to becoming a city manager or something similar. I wanted a job that would lead to a position where I could work with policymakers and make a difference. I came to County Connection in 1989 – shortly after getting my degree – and have stayed here in various roles ever since, except for a very, very brief time when I worked for a consulting firm for a few months in 1991.
Transit California:
Your interest in policy development is reflected in your active long-time involvement with several transit associations' legislative programs. Legislative advocacy is a cornerstone to the California Transit Association's mission and together the legislative committee and Association staff makes for an important voice. How do you determine what to focus on?
Rick Ramacier:
The Association works from the Strategic Plan that calls for influencing state and federal decision makers to enact policy and funding solutions that support, expand, develop, and advance public transit. Our primary goals as a committee are to secure new funds for transit, pursue laws and regulations that support transit, and defeat those that would impede transit's ability to meet the public's mobility needs.
Transit California:
What are the legislative priorities for 2019?
Rick Ramacier:
The high priority policy goals for the California Transit Association in 2019 have boiled down to four focus points. Transportation Development Act (TDA) reform that entails reviewing existing metrics for the qualification and distribution of TDA revenues, with the possibility of legislation in 2020 to update TDA law. We are keeping a close eye on zero-emission bus (ZEB) purchase mandates, including pursuing legislation to reduce and stabilize the cost of electricity as a fuel for transit agencies. On Cap and Trade funding, we will pursue additional dedicated funding from the Greenhouse Gas Reduction Fund (GGRF), secure policy changes to the Affordable Housing and Sustainable Communities Program, and ensure continued funding from the GGRF for low and zero-emission bus deployment. We are also working on building support for, and considering the pursuit of legislation authorizing bus-on-shoulder expansion. Very limited bus-on-shoulder statutory authorization was granted to Monterey-Salinas Transit District and Santa Cruz Metropolitan Transit District, but there are many other areas that could benefit from this practice.
Transit California:
What does the successful fight against the repeal of SB 1 signify to you?
Rick Ramacier:
It means that for now SB 1 funding is safe and transit agencies are able to move forward with various plans that are contingent upon those funds. Different polling results at different times made it difficult to tell if Prop 6 would be defeated or not. I was very relieved when SB 1 repeal efforts failed.
Now, however, we have a possible new threat to SB 1 funding. There are efforts underway to try to tie the SB 1 funds to housing, with the argument that lack of housing is causing congestion. The funds could get used as a stick to motivate cities to meet California mandated housing growth, but cities don't generally like to be told where and how to build. Plus it is difficult because cities often can't control all the pieces that shape housing developments. It is a situation that we are following very closely.
Transit California:
As already mentioned, you have a long history of participating in CALACT, APTA and the California Transit Association's advocacy efforts. What is the best way for people not on the legislative committee to become involved to help ensure laws and policies support public transit?
Rick Ramacier:
There is a lot of influence individuals can have without being on the committee. One of the best steps is to build a strong relationship with your own area's legislators. Encourage your Board members to build strong relationships too. As a member of the California Transit Association, you can put forward the Association's own legislative plan.
In fact, I encourage Transit California readers to learn more about what the Legislative Committee is doing along side Association staff to advocate for favorable legislation and policy. The 2019 full program is available on the Association's website.
In addition, there are opportunities to meet and follow closely what the Legislative Committee is working on. In fact, one of the best is the Spring Legislative Conference coming up May 21-22. Held in Sacramento, we usually start with an evening Legislative Reception and then have (on May 22) the full conference program at the Citizen Hotel.
Transit California:
What will Spring Conference participants expect to hear about?
Rick Ramacier:
While the complete agenda is still being finalized, we will focus on the housing bills that could become a challenge for us and discuss our active participation to address it. We will also talk more about the TDA efforts I mentioned earlier. With our political funds exhausted by Prop 6 activities, we need to work very smart for the next few years. I think our members need to be aware of that political capital shortage.
While at the conference, attendees are also encouraged to go to the State Capitol to meet with their delegation. The conference gives attendees another opportunity to connect with legislators in Sacramento that builds on those regular visits with them in their home districts.
Transit California:
If Transit California readers would like more information about you or the Legislative Committee, what is the best way to reach you?
Rick Ramacier:
I can be reached via email at ramacier@cccta.org, but I would welcome meeting with readers at the California Transit Association conferences. It is a great opportunity to talk and I really enjoy all those hallway conversations and side meetings!