On Board With... Public Transit Trends in 2017, Part 2
In this second installment of a two-part article, we continue with a few prognostications about what is expected to unfold in the coming months. Here we present public transit predictions, expectations, and thoughts for 2017 from a few California Transit Association agency members. Read Part 1 in the series from the January edition of Transit California.
---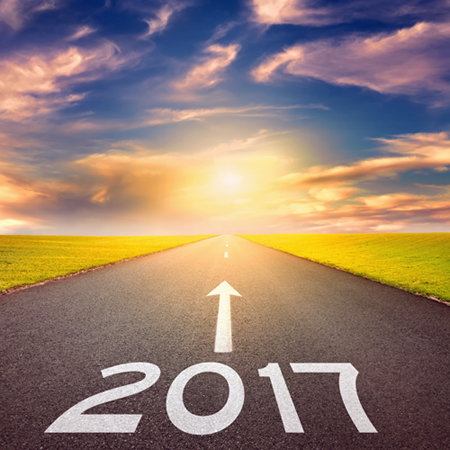 Transit California:
As the market for newer mobility/ride-hailing operators is beginning to mature, transit change agents, like Chief Innovation Officer Dr. Joshua L. Schank at LA Metro, are evaluating how best to integrate transit services and app-enabled mobility providers.
Dr. Joshua L. Schank:
2017 will be the year that public transit providers finally begin to figure out what large-scale partnerships with new mobility providers should look like and whether they can work successfully for both parties. Up until now, we have seen some limited marketing partnerships with Transportation Network Companies (TNCs) such as Uber and Lyft, and there have been some small scale partnerships with micro transit providers such as RideCell and Bridj. These initial deals have not yet panned out for public transit.
The marketing partnerships with TNCs may drive a few more people to transit, but so far there is little data to support anything significant, and the few microtransit pilots have not worked very well in terms of increasing transit's share of a given market (in fact one pilot has been discontinued). Thanks to the Mobility on Demand (MOD) grants being provided by the Federal Transit Administration (FTA), which encourage experimentation along these lines, we are likely to see an uptick in the size and scale of these partnerships. The continuing trend of falling bus ridership is also pushing transit providers to find any edge possible in order to attract customers. Many new mobility providers are finding themselves at a crossroads, as their business models are facing increasing pressure to demonstrate profitability.
Transit California:
For Beth McCormick, General Manager of Transit at the Orange County Transportation Authority (OCTA), 2017 will continue the trend of needing to respond to the challenges presented by new markets competing for rider loyalty.
Beth McCormick:
Things in California are changing fast! Just in the past two years, we've seen big changes in bus ridership, as many bus riders have found viable options to the traditional fixed-route service. Riders want services that are convenient, frequent and direct. To get that, riders are looking for a range of options, including obtaining a driver's license, carpooling, joining a vanpool, using a TNC (transportation network company) or becoming a TNC.
In light of this, transit agencies are challenged to rethink service delivery. Rather than a one-size-fits-all solution, I think we need to focus on improving mobility using a wider range of options. We should evaluate where we are using traditional fixed-route and look for other services to supplement those networks. How do we make it all work together to improve the rider experience? This could include using on-demand services for first mile/last mile trips, increasing the use of carpools and vanpools, identifying corridors for local express type services, incorporating active transportation solutions, and using technology to identify the best travel option and then use that technology to pay for the option or options selected.
Transit California:
Rapid change is also something Henry Li, General Manager/CEO of Sacramento Regional Transit, is also seeing and is focused upon. He believes agencies can adopt new approaches to public transit service delivery.
Henry Li:
As transit leaders, we must expand our views, think big, and take action early to address future challenges that arise from the advancement of vehicular technologies, including TNCs and autonomous vehicles. While new technology may create disruptive impacts on transportation and planning, we must recognize it early and encourage innovation of transportation that can push public transit to new levels of efficiency.
For the Sacramento Regional Transit District (RT), we pressed forward with a very successful "Station Link" program – a public-private partnership – with ride-hailing companies (Uber, Lyft and Yellow Cab) that connected new suburban riders to light rail stations. We know that ride-sharing services (Zipcar), ride-hailing services, autonomous vehicles and other new technologies are changing the transit industry. As such, RT will align with future innovation and research activities that ensure continued and even better regional mobility.
Transit California:
Like many others in the public transportation industry, Henry Li is casting a watchful eye toward Washington D.C. and the new administration's treatment of federal transit funding.
Henry Li:
On the national level, public transit is critical to our nation's transportation infrastructure. Some reports predict the Trump Administration's budget proposal will include the elimination and phase out of the Federal Transit Administration during a four-year period. The magnitude is severe and would eliminate federal formula transit funds, transit grants, and new starts/capital investments funding to transit agencies. Virtually every transit provider in the nation would suffer dire consequences: we would see a decline in our mobility, a decline in in our economy from job losses, transit passengers not being able to get to work, and students not getting to class.
We must think bigger and together galvanize efforts to oppose any effort to dismantle transit funding at the national or state level.
Transit California:
To Kate Breen, Government Affairs Director for the San Francisco Municipal Transportation Agency, this year is all about a renewed need to fight for funding and the bumpy road ahead.
Kate Breen:
In 2017, the focus is on funding and the tumultuous times transit now faces based on changes at the federal level. As we begin the year, it is fundamentally clear that we cannot take for granted anything in terms of the traditional landscape for public transportation funding when proposals have been put on the table to outright eliminate the Federal Transit Administration. Now more than ever, transit and interested stakeholders must continue to make the case that there is an integral partnership between all levels of government in supporting robust, well-maintained transit systems, if we are to achieve economic, environmental and accessibility goals for all. This conversation is not about pitting one mode against another, rather it is about providing choices that meet the needs of all users.
Another key aspect in this new environment is to help build a deeper understanding of the key economic role transit plays as a contributor to the economy because of the jobs created by investment in transit projects. A major capital project in California has the direct effect of creating jobs for suppliers and manufacturers both in California and in many other states. It will be important for California transit agencies and their business partners to look at their respective capital investments and provide this job creation lens for conversations with elected officials and leaders at the state and federal level.
Transit California:
Building sustainability practices into the core of its business approach is a focus for Foothill Transit. According to Executive Director Doran Barnes, it's a strategy his agency plans to continue in 2017.
Doran Barnes:
Sustainability is an over-arching trend for Foothill Transit because it positively impacts all aspects of our business. By emphasizing responsible stewardship of our resources, we operate more efficiently, thereby keeping costs down and improving our community's economic outlook and quality of life. By 2030, our bus fleet will be 100 percent electric-powered.
Transit California:
In September, Doran Barnes accepted the position of Chair of the American Public Transportation Association (APTA). What will APTA focus upon in 2017?
Doran Barnes:
As APTA Chair, I've identified several priorities to move our association from 'good' to 'great,' including redoubling our efforts on safety and security, updating our diversity program, and advancing our industry's agenda with the Trump Administration and new Congress.
As an industry, public transportation is on the threshold of seismic change. In 2017, and for years to come, public transit trends are characterized by technology-driven services, changing demographics, and new entrepreneurs and wide-ranging companies entering transit's space. We as public transportation providers need to position ourselves in this evolving mobility ecosystem. We're confident we can do this successfully because our services are part of what people want for their communities. Last November, voters approved $170 billion in public transit ballot initiatives nationwide. The pipeline of new projects – and public transit's future role – is robust.
Transit California:
As many participants in this two-part series observed, the central theme for 2017 emerging for public transit is fast-paced change. Business as usual is being replaced with the need to remain relevant in an expanding market of transportation services, forcing the need to implement new business models, implement technology innovations, create fast-to-build transit service improvements, and fight for the funding with which to do it.
As the year unfolds, Transit California and your California Transit Association will work to advocate for transit funding at the state and federal level, as well as share ideas, provide food for thought, and help you stay connected to the best practices, pilot programs, and technology projects that California transit agencies are rolling out in response to the demands for public transportation today.