Spring Legislative Conference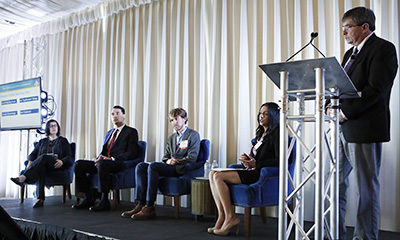 The 2021 Spring Legislative Conference takes place virtually on May 19, 2021.
As one of the Association's signature events, the Spring Legislative Conference blends professional development and networking activities with dynamic educational and informational sessions. Designed for transit organizations of all sizes and for transit industry professionals of all levels, this event highlights the Association's highest-priority state legislative and regulatory efforts. This comprehensive review of transit policy fosters high-spirited discussion and problem solving from passionate colleagues, guest speakers and other industry experts.
The Spring Legislative Conference provides an ideal opportunity to meet and hear from state elected officials, interact with other transit advocates, network with colleagues, and make an impact by bringing public transit to the forefront with state and federal policy makers.
For more information or to register early, please contact Events and Education Director Erin Meyer.