Spring Legislative Conference

Virtually convening California's top policy decision-makers to save public transit. Join us on May 19, 2021.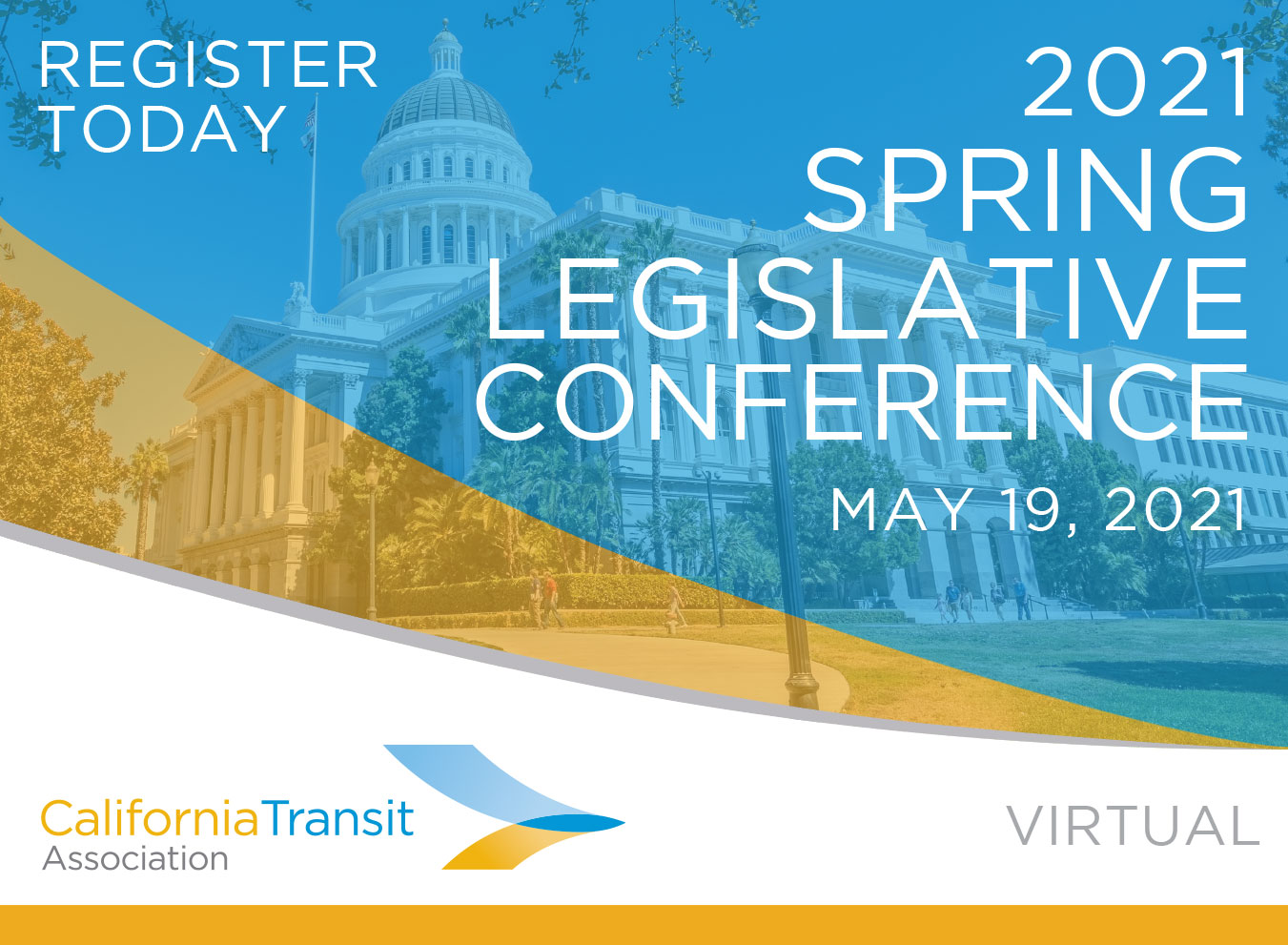 Designed for transit agencies of all sizes and for transit industry professionals of all levels and backgrounds, this event focuses on the Association's highest-priority legislative and regulatory efforts. We're excited that FTA Deputy Administrator Nuria I. Fernandez will be kicking off a full and fast-moving program featuring top policy decisionmakers and industry experts.

View the full conference agenda.

Your participation has never been more critical as we address and recover from the operational and budget impacts of the COVID-19 pandemic. We enjoyed some good news earlier this year with the passage of the American Rescue Plan, but we still have far to go. Key federal officials will join us to examine the status of the American Jobs Plan and federal transportation reauthorization and discuss how transit agencies can get involved in advocating for federal support that better advantages public transit. We'll also unpack the work the Association did in 2020 to provide temporary statutory relief to transit agencies through the state budget process and our current efforts to build upon those relief measures with the California Legislature in 2021. Among the other sessions, we'll dive into the Association's sponsored legislation, funding for zero-emission transit buses, and the Newsom Administration's Climate Action Plan for Transportation Infrastructure.

The virtual conference will be infused with supercharged, powerful dialogue that addresses and defines the future of transit in California. It will also be hosted on a cutting-edge event technology platform that delivers engagement and interaction.

REGISTER HERE TODAY!