Spring Legislative Conference
Virtually convening California's top policy decision-makers to save public transit. Join us on May 19, 2021.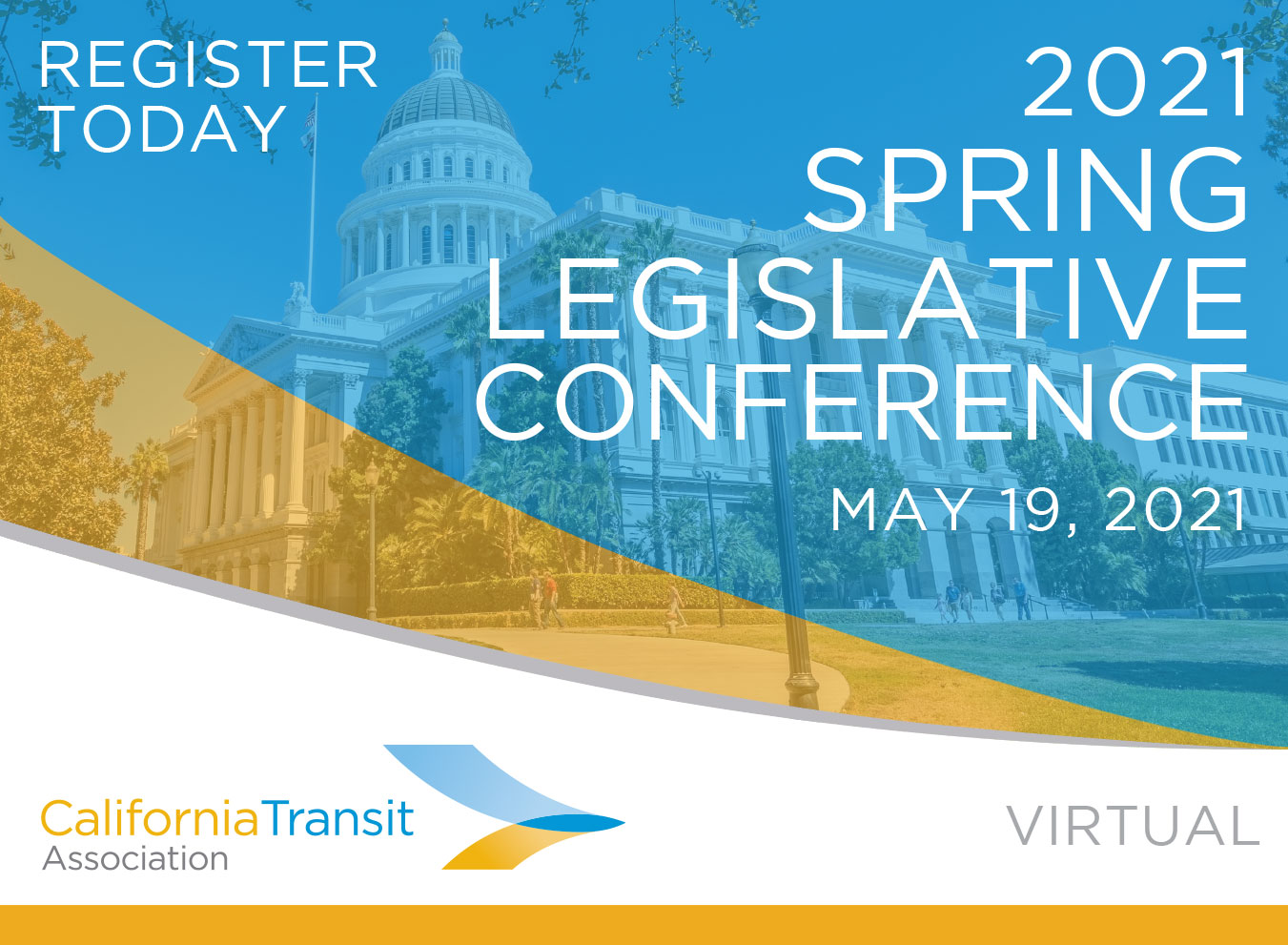 Your participation in our annual Spring Legislative Conference has never been more critical as we continue to work to save public transit in California from the operational and budget impacts of the COVID-19 pandemic.

Designed for transit agencies of all sizes and for transit industry professionals of all levels and backgrounds, this event focuses on the Association's highest-priority legislative and regulatory efforts. Among them is securing additional emergency funding relief for California transit agencies to keep the economy moving, transport essential workers, and provide vital emergency services. This event will also focus on how transit recovers from the pandemic and moves forward in a post-pandemic environment.

We need your voice. Join us as we meet with key decisionmakers, hear from industry experts, network with fellow transit advocates, and drive innovative solutions to our industry's thorniest challenges.