Innovation Theater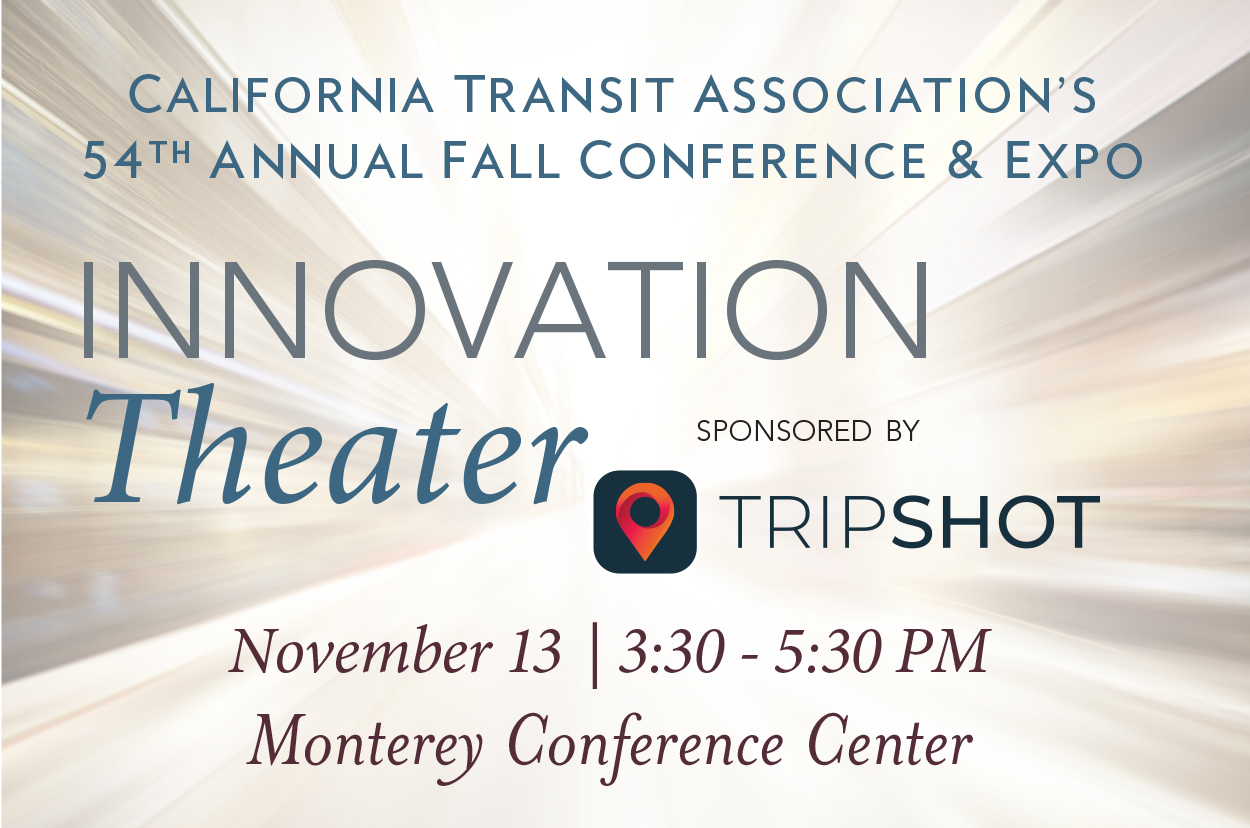 The California Transit Association's Innovation Theater, sponsored by Tripshot, is a place of learning set in a casual environment built to facilitate peer sharing, problem solving through innovation, technology, and collaboration. The Theater will be presented Wednesday, November 13 from 3:30 to 5:30 p.m.
Attendees will be able to experience the latest upgrades and products that maximize today's cutting-edge technologies. Specifically, our goal is to have them see first-hand how an innovative product will transform transit by redesigning the future in order to stay relevant.
Participants will see a new technology or innovative product demonstrated by a supplier and a transit agency representative in 10-minute presentations in an intimate theater-like setting. Presenters will share how a technology or innovative product has helped improve public transit. Agency representatives can exchange best practices with peers and learn about the latest in transit technology.
This is a unique opportunity to connect with industry professionals who will have insight and solutions to the latest challenges in the transit industry.
Please note: this is not a sales-focused event. The Expo will remain the primary place to present your capabilities, pricing, and solutions. This event is an informal educational opportunity to talk about your industry and innovation while sharing your expertise and opinions. The Welcome Reception & Expo conveniently takes place immediately after this event, where more in-depth conversations and one-on-ones can continue.