Fall Conference and Expo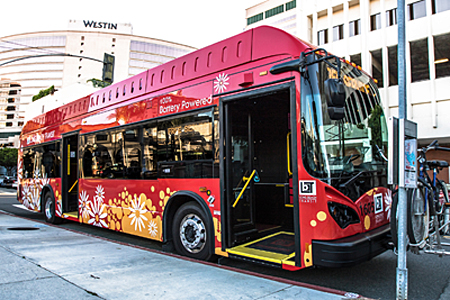 Make plans to join us for our 53rd Annual Fall Conference & Expo, taking place October 24-26 at the Long Beach Convention Center and the Westin Long Beach, and hosted by Long Beach Transit.
The Fall Conference and Expo is our three-day signature event featuring dynamic presentations from industry experts on today's pressing transit challenges and the novel solutions being implemented by innovative transit leaders. Expect an incredible learning experience through our educational breakout sessions, abundant opportunities to connect with transit colleagues and a robust exhibit of new products and services for the public transportation industry. Attended by nearly 700 transit professionals of all levels and more than 100 suppliers, this is the preeminent networking event of the season.
Make plans now to join us for our 53rd Annual Fall Conference and Expo, taking place October 24-26, 2018 in Long Beach.
The 2017 rendition took place November 8-10 at the Riverside Convention Center. The event featured three keynote presentations. Dennis Snow, former executive with Walt Disney World, provided a "how-to" program for delivering outstanding customer experiences; David Bragdon, Executive Director of TransitCenter, discussed national findings on what transit riders want; and Carey Lohrenz, the Navy's first female jet fighter pilot, shared lessons in leadership. Attendees also were treated to 20 educational sessions presented in tracks related to Maintenance; Management & Leadership; Operations; Marketing; and Fiscal, Planning, Policy & Compliance.
As always, highlights of the 52nd conference included the presentation of the annual Small Operators Awards, with the Transit Agency of the Year Award being presented to the Santa Barbara Metropolitan Transit District, and the Transit Professional of the Year Award going to Alex Clifford, CEO/General Manager of the Santa Cruz Metropolitan Transit District. The Transit Innovation Award was presented to SunLine Transit Agency, and Kevin Kane, Executive Director/CEO of the Victor Valley Transit Authority, was honored with the Distinguished Service Award.
Many thanks to all the sponsors and exhibitors who helped to make the event such a success. Thanks also to the Riverside Transit Agency, who served as Host Agency while providing invaluable logistical help and volunteer support.