Request for Presenting Sponsorship Bids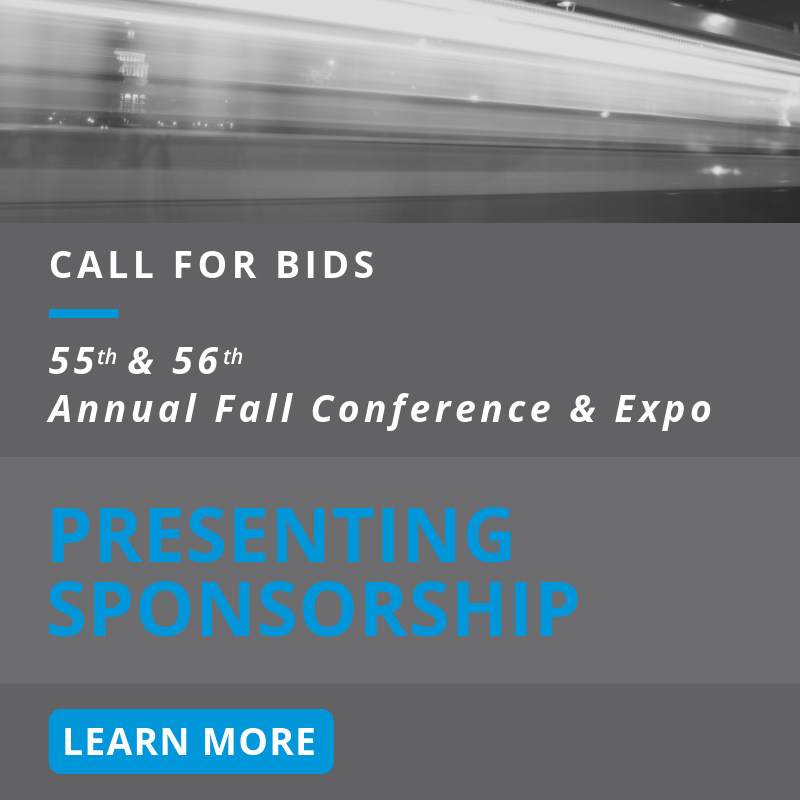 The California Transit Association is pleased to announce a new procedure to award its Annual Fall Conference & Expo Presenting and Titanium Sponsorships. Members of the Association (public or private) may participate in a competitive bid process for the award of Presenting Sponsor. We are now accepting separate, sealed bids, one each for the 55th and for the 56th Annual Fall Conference & Expo. Organizations must be members in good standing of the Association to submit a bid.
The organization submitting the second highest bid for Presenting Sponsor in each given year will be offered that year's Titanium Sponsorship. If the second highest bidder does not accept the Titanium Sponsorship it will be offered to the third highest bidder, etc.
Event Information:
California Transit Association 55th Annual Fall Conference & Expo
November 18-20, 2020
Ontario Convention Center
Ontario, CA
California Transit Association 56th Annual Fall Conference & Expo
November 2-4, 2021
Sacramento Convention Center
Sacramento, CA
Bids must be received by October 4, 2019.
Please print and seal separate forms; mail the forms independently if bidding on more than one year. Mail by U.S. Post or otherwise deliver hard copy, sealed bids to:
Kim Rothschild
California Transit Association
1415 L Street, Suite 1000
Sacramento, CA 95814
Attn: Presenting Sponsorship Bid - 2020 or 2021
Learn more about the bidding process
Submit this form to place a bid for the 55th Annual Fall Conference & Expo Presenting Sponsorship
Submit this form to place a bid for the 56th Annual Fall Conference & Expo Presenting Sponsorship