Senator Jim Mills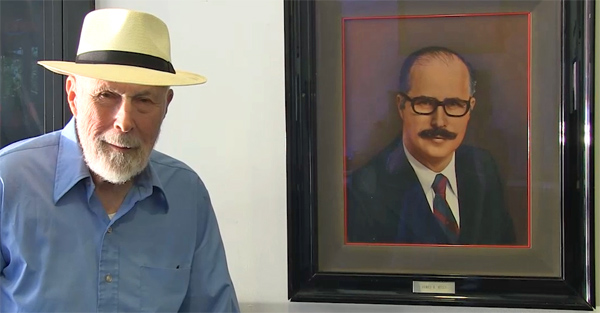 • California State Legislature 1960-1982
• State Assembly 1960-1966
• President pro Tempore, State Senate 1971-1980
A San Diego native, Senator Mills served 22 years in the California Legislature during the times of Governors Pat Brown, Ronald Reagan, and Jerry Brown. After serving in the State Assembly from 1960 to 1966, he was elected to the State Senate. During his 16 years in the Senate, he served 10 years as the Senate President pro Tempore. He also chaired the Transportation Committee, the Elections and Reapportionment Committee, the Rules Committee, and the Democratic Caucus.
In 1977, President Jimmy Carter appointed Senator Mills to the Amtrak Board of Directors, and he served as chairman of its board from 1980 to 1982. He is an ex-officio board member of both the San Diego Trolley and San Diego Transit. The Senator also served as Chairman of the Los Angeles-San Diego Rail Corridor Agency (LOSSAN), which oversees the implementation of additional intercity rail passenger service and necessary track improvements. California Governor Deukmejian appointed Senator Mills to San Diego's Metropolitan Transit Development Board in 1984, and he served as the board chair from 1985 to 1994.
Senator Mills has also taught in the public school system and has written several books, including a history of San Diego.
Learn more about Sen. Jim Mills through this article from the June, 2015 edition of Transit California.
Watch the full interview with Sen. Jim Mills via the California Transit Association's You Tube channel.